It's easy to believe that purchasing your pizza from your favorite pizzeria is cheaper and better than making your pizza at home.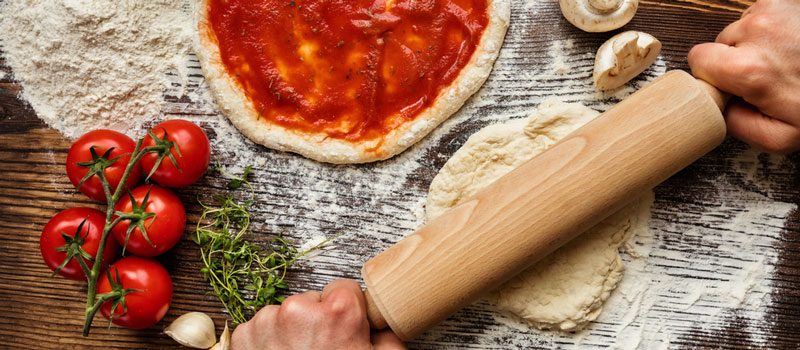 Homemade pizzas are easy to make from scratch without expensive or fancy equipment to create an authentic-tasting, more satisfying pizza.
Whether you are cooking it in a pan, baking it, on a grilling machine, or using a pizza oven, there are a couple of essential tools, accessories, and gadgets to ensure a perfect pie every time.
In this post, we'll consider the best types of pizza-making tools to own or purchase, from mixing bowls and scales to cutters, peels, and pizza stones.
So, for pizza-holics who prefer to have an authentic charred crust, it's best to invest in the best pizza oven.
Without any further ado;
Let's Check Out the Top 9 Must-have Pizza Making Tools
---
1.

Pizza Peel with Wood Handle

If you are making your pizza in an oven, you should own a pizza peel, especially if you can't handle the heat coming from the appliance. This product is one of the best pizza-making tools to have when making your favorite pizza at home.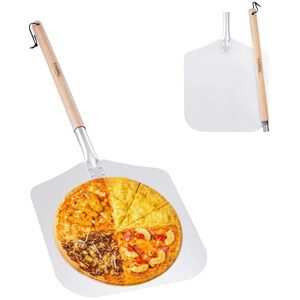 This tool is available in different types and material combinations. However, it's best to purchase a product with a wooden handle to prevent users from accidentally burning themselves while handling the tool.
You want a pizza peel to safely and easily transfer pizzas into and out of the oven. It's advisable to go for a thin peel to allow you to transfer your cookies, bread, pies, pizzas, and more without deforming the content.
For an outdoor pizza oven, you should steer clear of pizza peel with short handles. Long handle peel helps reach further back of the oven while keeping your hands out of the hot parts of the oven and hot baked pizza.
---
2.

Pizza stone

This is another great pizza-making tool for pizza lovers looking to create a perfect baked good. The pizza stone brings a lot of benefits to the table. This product can get extremely hot and delivers even heat distribution across its surface.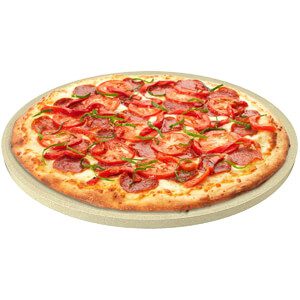 Not only that;
The pizza stone is porous, which helps draw moisture out of the dough to guarantee a crisp base pizza. For excellent results, it's best to allow the pizza stone to get extremely hot to puff up the crust immediately after it's placed on it.
Furthermore, you should dust the pizza stone with flour or cornmeal for a nonstick experience. Most pizza stones are compatible with most ovens or barbeques. Thus, you shouldn't worry about achieving a blistered base, puffed-up crust, and a properly melted, cheesy top using a pizza stone.
---
3.

Pizza Cutter

If you hate to spend time figuring out the symmetry while cutting your pizza, you should consider a pizza cutter. This tool helps you determine the even and right size of your pizza.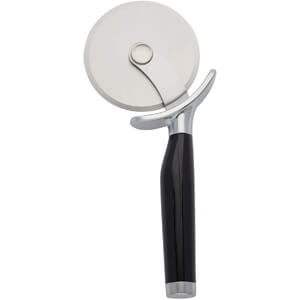 There are different types of pizza cutters out there, making it a bit challenging to recommend the best pizza cutter for you. Thus, it boils down to personal preference.
The pizza cutter wheel has a sharp blade wheel with a long handle and is often found in most American homes. However, newer models offer a direct grip for better control, ease of use, and storage.
Another type is the pizza cutter rockers, which are best suited for commercial purposes. It has a long, curved blade with a rock motion to cut your pizza in half. It's easy to clean and keeps your toppings in place as you slice.
Also, there is the less common option – the scissor-style cutters. This model helps you make shorter cuts and even slices.
---
4.

Baking Pans

These pans are usually made of aluminum and slightly thick to deliver direct and even heating. This tool is ideal for making pan pizzas.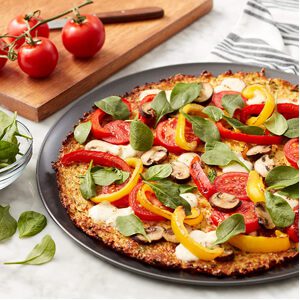 The best baking pans should feature reinforced rims to prevent warping at extreme temperatures while keeping your content flat and ensuring the toppings or cheese stays in place.
---
5.

Frying pan or skillet

This tool is a must-have for creating frying-pan pizza. These frying pans exist in different types, but we recommend cat iron skillets. They can attain the extreme temperature needed for a crisp base.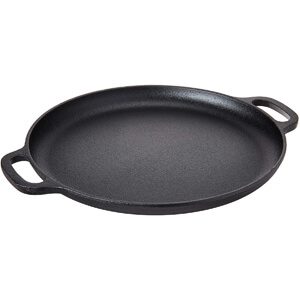 Also, it comes in an array of size options. The 12-inch frying pan is a go-to for people who prefer larger, thinner pizzas.
---
6.

Dough scraper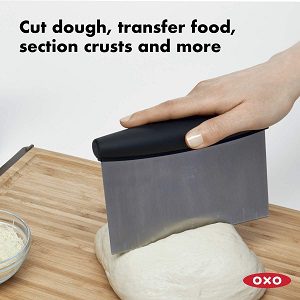 The dough scraper, also called bench scraper, comes in handy for making pizza dough. The best dough scraper should be a sturdy and sharp metal to allow you to cut through and divide the dough into portions effortlessly. Also, this tool can be used to scrape stuck dough for a clean, mess-free work surface.

---
7.

Mixing bowl

When preparing and proving pizza dough, you need a mixing bowl. You want to stick with a glass or metal mixing bowl since they have better heat retention than plastic to ensure a well-proved dough.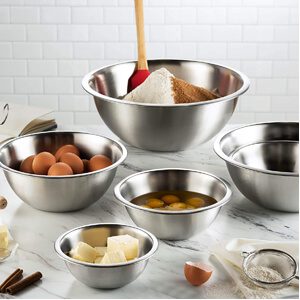 Also, the bowl should have enough room to allow your dough to expand in size. But if you want to purchase this tool, it's best to consider products that include other handy accessories like measuring spoons.
---
8.

Digital scales

Preparing your pizza dough requires you to measure the ingredients for desirable results accurately; thus, you need a digital scale to help with the weighing out of the ingredients.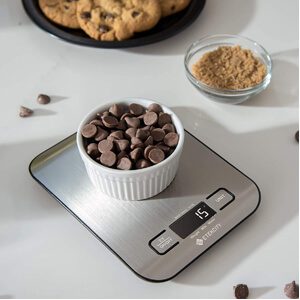 The latest digital scales are touchless and easy to activate with a wave, which means you don't have to touch the device with your hands covered in dough and flour.
---
9.

Laser thermometer

A laser thermometer is a great tool for ensuring the desired results. While it's not compulsory to have a laser thermometer, you can easily read off the temperature of the oven and pizza with this one.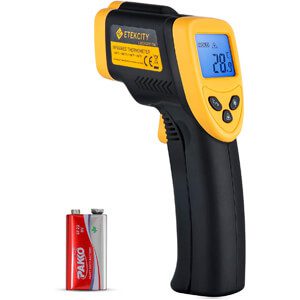 This way, you can determine the temperature of your oven and know exactly where to place your dough for the best results. A laser thermometer is a decent tool for people with wood-fired pizza ovens.
---
Conclusion
Making pizza at home requires some essential tools to help get the perfect taste and look. Sure, you can improvise, but opting for the right tools makes it easier and guarantees the desired results.
So, why not check out our top 9 types of pizza-making tools to own today?