A homemade juicy yummy baked substance is a better way to satisfy your everyday cravings.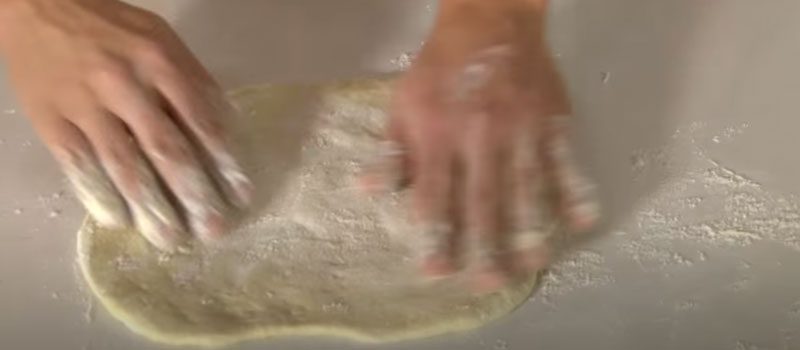 Jiffy pizza mix is a convenient and quick way to get your seasoned pizza ready in fewer minutes. The mix allows for an amazing indoor shape and recipe preference.
However, we know you prefer your indoor baked component with an extraordinarily seasoned taste. But how do you make such a dream come true? You are in the right place. Below are the necessary tips to follow for a better tasteful jiffy pizza crust.
How To Make A Jiffy Pizza?
Jiffy Pizza is an already-prepared flour mix for pizza lovers. It is a quick and affordable option for your sudden cravings. Do you want to surprise your family with a yummy delicious pizza treat? Here are some essential tips you might want to consider.
Preheat your oven
Preheat your oven to a heat level of about 425 degrees F. Preheating allows even and effective hot air circulation before your baking process.
Prepare your dough
Preparation of your dough is paramount for a successful indoor pizza. How do you go about it? It is simple. Add a box of a jiffy crust with warm water and stir until your dough becomes fluffy. Cover and leave for 5 minutes.
Pre-bake your dough
Simply place your prepared dough on your baking table and press it to the desired shape. Carefully place the shaped substance on your already greased pan. Put carefully in the oven and pre-bake for 2-3 minutes.
Decorate and bake
Decorate your pre-baked crust with preferred seasoned ingredients. Bake for 18-20 minutes or till the jiffy crust is golden brown. Enjoy while it is hot.
How To Make A Jiffy Pizza Crust Taste Better?
What's better than having a tasty, delicious pizza crust for dinner? An ordinary flavored baked crust is not good for the weekend. We know you want to enrich that bread taste of your freshly made pizza crust. Below are tested options that can offer your bread crust a superb taste.
Brush and spice with butter
Butter gives your dough a fresh and appealing buttery flavor. How to apply? It is simple. Carefully melt two tablespoons of your buttery ingredient in a clean bowl. Get a clean brush and evenly apply the butter solution over your dough. However, avoid excess application as your crust might become too oily. Further, put desired toppings and bake immediately. Enjoy the heavenly taste with a chilled beer.
Bake with butter mix and seasoned herbs
This is another option that can offer your fresh juicy crust an extraordinary taste. This alternative is easy and effective. Simply put about 2-3 tablespoons of pizza in a clean container. Also, add about 1.5 tablespoons of seasoned herb and stir together. Carefully place the mixed condiments in the microwave and melt for 50 seconds.
Your mixture is ready after heating up for 50 seconds. Brush the melted recipe evenly over the pre-baked crust and add available toppings. Bake again until the dough is golden brown. Do not overcook the pizza, as this may alter the yummy taste. Serve and enjoy while it is hot.
Bake with Garlic and Olive oil
Do you crave an endless unique taste? The Garlic and olive mixture is a good option to try out. Add about 2 tablespoons of olive oil to a clean oven-safe dish. Crush half garlic into the oily solution and microwave for 40 seconds.
Carefully rub the olive-garlic recipe on your bread. Ensure the mixture is evenly applied, then leave for 10-15 minutes. After the crust has been fully soaked, bake and enjoy the flavored yummy pizza crust.
Brush and bake with Olive oil and Red Chili Flakes
Are you a pizza lover? Or do you wish to improve the yummy taste of your dough? This alternative can help. Simply put 2 tablespoons of olive oil in a small bowl. Add 1 tablespoon of red chili flakes and mix with the olive recipe. Brush the prepared dough with the mixture and add your preferred toppings. Carefully place it back in the oven and bake for a few minutes. Serve while it is hot.
---
Perfect Tools For Your Jiffy Pizza Crust
---
Homemade jiffy pizza crust can be a perfect option for your sudden cravings with the right tools. Below are some that can make juicy delicacies ready in no time.
1.

Dough mixer

Hand-mixing your dough is good, but a dough mixer is better. A dough mixer offers an easy and convenient mixing experience. Carefully place your mixture in the device and mix until the dough becomes soft.
2.

Kitchen scale

The kitchen scale is another tool for a perfect homemade pizza crust. Weighing out your ingredients and dough helps get your juicy desired result. The scale gives accurate baking outcomes regardless of the dough composition.
3.

Dough scrapers

The dough scraper is another tool for your indoor baking experience. The utensil helps get rid of sticky fragments from the mixing bowl. The round head material enables easy removal of the sticky residues in one scrape.
4.

Pizza cutter

Enjoy perfect sliced juicy crust with the pizza cutter. The hardware is a better option for cutting your delicious pizza without getting rid of the toppings. Drive the blade wheel into the bread and cut into the desired piece.
5.

Oven gloves

Why burn your hand when you can easily bring out your hot crust with oven gloves? The gloves protect your hands from making direct contact with the hot pizza pan.
6.

Pizza peel

Do you know your seasoned jiffy crust can be delayed without the pizza peel? The tool is another functional bakeware for your indoor catering experience. With the peel, you can easily put and remove the pizza from the cook box. The baking tool further protects your oven from sticky dough residues.
Bottom line
You are sure to have an amazing delicious baking experience with the above recipes. Consider an option that suits your taste and have a juicy, delicious pizza weekend.