Pizza dough flavor is an eatable flavoring that gives an aromatic flavor to the pizza dough. Without affecting the pizza dough ingredients, this flavor can create a good smell with the flavors of pizza dough.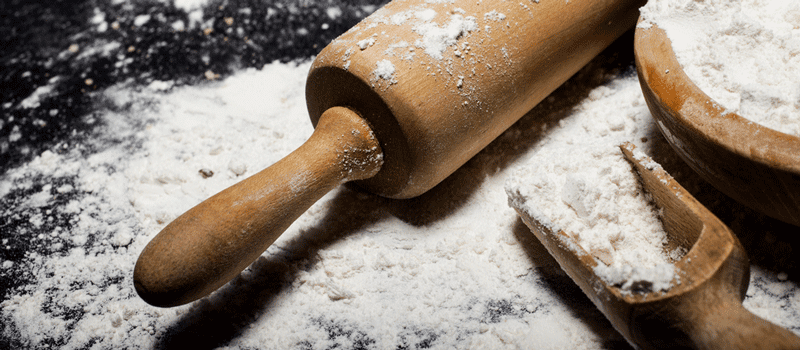 Let us enlighten you with the knowledge of pizza dough flavors. After acquiring all the info on this topic, you will decide which flavor you apply to your pizza dough.
We will be covering these topics:
The ingredients of pizza dough flavor
Making homemade pizza dough flavor
The process of adding flavor to the pizza dough
How long will a pizza dough flavor last?
How can you preserve the pizza dough flavor?
The Ingredients of Pizza Dough Flavor
Pizza dough flavor enhances the dough flavor and its test. There are many different dough flavor enhancers. King author pizza dough flavor is one of the most popular flavors in the history of pizza. These flavors are made of seasoned spices; some of them contain herbs. Pizza dough flavor also has two different types of test, one is a little salty, and the other is on the sweet side.
Salt, onion, garlic, and cheddar are the essential elements of pizza dough flavor. Because salt brings the best flavor, onion or garlic is capable of creating a flavorful aroma. Besides these flavor enhancers, you can use other types of dough flavors, such as oregano, basil, black paper, fennel, and so more.
Check Our Top Pizza Dough Flavor: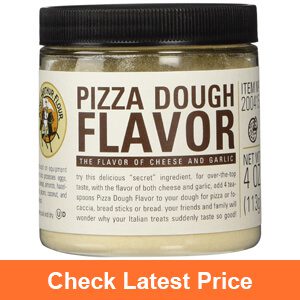 Making Homemade Pizza Dough Flavor
There are many ways to make pizza dough flavor. Italy is known as the home of pizza because it's the origin of pizza. So all the pizza flavors and its ingredients are related to Italy. If you search online, you will find many recipes; we will not share all the recipes with you.

So we will be looking at one of the best pizza flavor recipes. It's not exactly an Italian recipe, but it will surely enhance the flavor of your pizza dough.
Ingredients
To make this pizza dough flavor, you will need these,
2- tablespoons of oregano
1- tablespoon of dried basil
1- tablespoon of dried rosemary
1 ½ tablespoons of onion flacks
¼ tablespoon of thyme
½ tablespoon of salt
¼ tablespoon of garlic powder
½ tablespoon of red paper flacks
After taking all the ingredients, you need to mix these to make the best pizza dough flavor. You can use a blender to blend all the elements, but if you can use a mortar and pester, it will give you an extra boost to your flavor enhancer.
Well, let us look at another recipe that is also famous, and making this pizza dough flavor is easy. Take these items-
Thyme
Oregano
Fennel
Basil
Paprika
Dried onion flakes
Ground black paper
Garlic powder
Mix these spices in a mortar and pester for the best outcome and enjoy the best pizza. The quantity of spices is similar to the first recipe, but you can experiment and make your pizza dough flavor if you like.
The Process of Adding Flavor to the Pizza Dough
Mix these spices in a mortar and pester for the best outcome and enjoy the best pizza. The quantity of spices is similar to the first recipe, but you can experiment and make your pizza dough flavor if you like.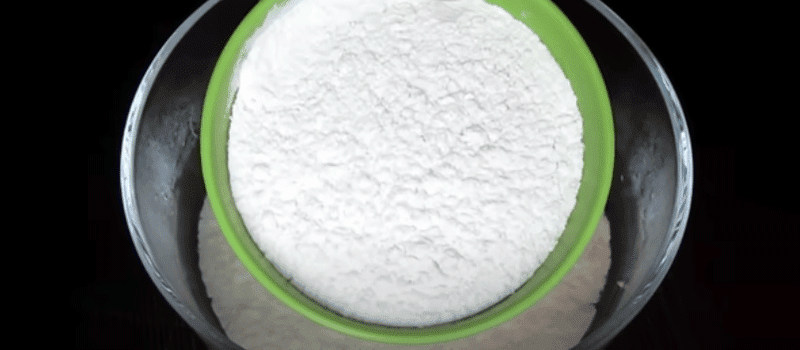 You will need flour, water, salt, yeast, olive oil, and pizza dough flavor to make the dough.
Then take flour; the amount of flour depends on the pizza size. Suppose you take 2 cups of flour, you will need 4 or 3 cups of water and 1 ½ teaspoon of salt.
You need to add the flavor with the flour and salt and combine them thoroughly. After you are done mixing, you need to add some olive oil and start mixing. Then mix the yeast according to the measurement; remember to add the water slowly. You don't want to make the dough too musty or too rough.
Adding pizza dough flavor is not that difficult. Just be cautious about the measurement, and your dough will be just fine.
How Long Will a Pizza Dough Flavor Last?
You can find pizza dough flavor in liquid forms such as barley syrup, infused oil, and many more. And the most commonly used flavor is made from spices; they are found as a powder. They are a mixture of different flavorful cooking ingredients that help the dough to obtain an extra advantage.
The expiration date of a flavor is depended upon its storage, its quality, and the environment. If you store your dough flavor at room temperature, it should stay good for 5 to 6 months. And if you keep them in a refrigerator, then it's expected to last for a year.
How Can You Preserve a Pizza Dough Flavor?
Once you have made or purchased a pizza dough flavor, it's in your hand to preserve it for future use. If you are using the flavor in your home, it's your utmost responsibility to store it properly. But if you are using it in your commercial kitchen, then you can do regular storage. Pizza dough flavors will stay good for 1 to 2 weeks if you store them in an open jar.
It's recommended to store the flavor in a tight seal jar; the air contains bacteria that will ruin your flavor and create a bad smell. So after mixing all the ingredients, take a glass jar, put the extra flavor in them, and seal the jar with a tight top, or if you have an airtight container, you can use that to preserve your dough flavor.
Also, it's recommended to store it in the refrigerator, because it can maintain its freshness.
Final Verdict
Pizza dough flavors are nothing but a mixture of spices; these spices can lift the dough's flavor. You can make pizza without the dough flavor, but you will miss the authentic flavor of pizza. Making the pizza dough flavor is not a hard job; if you don't want to make them, you have the option to buy pizza flavors.
We have shared all the details of a pizza dough flavor. Hope we can enlighten you with the best knowledge. You can follow our recipe to make homemade pizza flavor; you can also search to find more of these recipes.