Pizza ovens come with different price tags, with the small countertop oven being the most affordable and the professional commercial pizza ovens costing a little over $9000.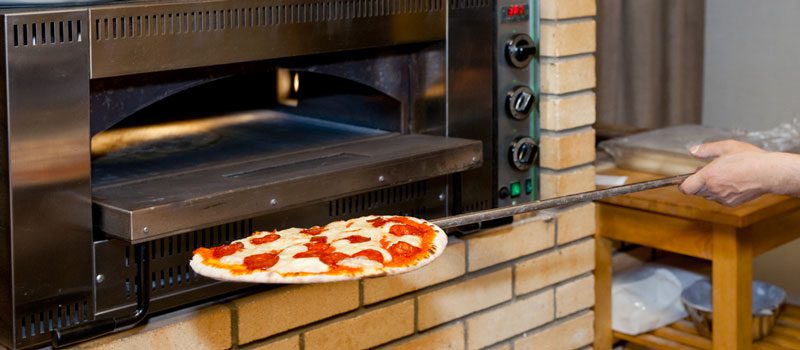 This huge variation in price has to do with the pizza oven's ability to attain and maintain high temperatures, the size/number of pizzas it can accommodate, and the time taken to attain your preferred temperature.
If you want to own a pizzeria, then purchasing a commercial pizza oven is of utmost importance. It's okay to wonder how much does a commercial pizza oven cost with these industrialized models?
Is a Pizza Oven Worth It?
Whether you own a pizzeria or just want to upgrade your at-home pizza oven, investing in a good-quality model will serve your purpose for many years. Bear in mind that these models offer a wide range of cooking functions aside from making pizza. They come in handy for making roasted meats and veggies, fresh-baked bread, and appetizers.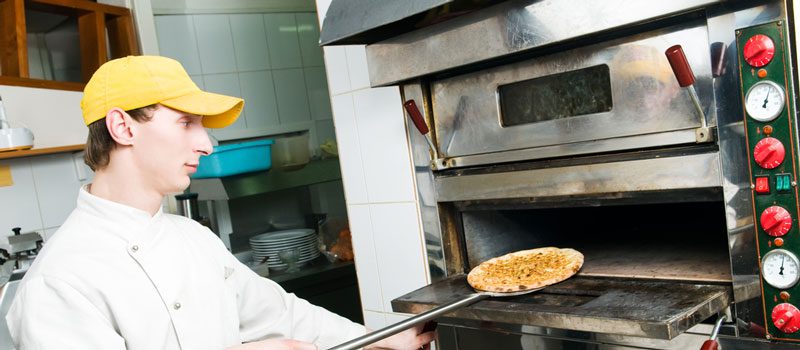 While there are various reasons for purchasing a pizza oven, the model's quality is what really matters. Using a conventional oven can potentially cause your food to lack texture and flavor, which isn't good for business.
Commercial pizza ovens allow you to reach a higher temperature, making it a lot easier to achieve the desired results.
---
Types of Pizza Ovens
---
Most commercial ovens come in one of the following types of pizza ovens:
Triple Deck
These models allow you to cook up to 18 12-inch pizzas at a go.
Double Deck
They are designed to cook at most 12, and 12-inch pizzas at once.
You can watch this video, this video will show you Commercial Compact Double Deck Pizza Oven. Video credit National Kitchen Equipment.
Countertop Oven
This model is a small-size option for people looking to maximize space in the kitchen and make about three pizzas at a go.
Conveyor Pizza Oven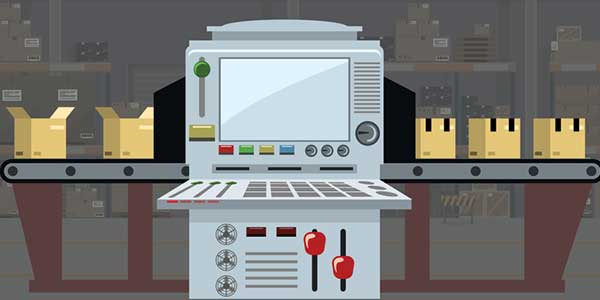 This pizza oven is an ideal machine for a pizzeria where the main dish is pizza. This one features a conveyor belt system, which allows you to move and cook the pizza from your oven to a box or a plate.
Brick Oven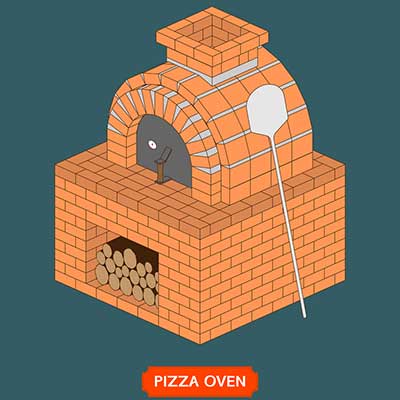 They are perfect for cooking two pizzas at once and have an overall cooking capacity to allow cooking up to 12 pizzas per hour. Also, brick ovens produce arguably the best-tasting pizza.
How Much Does a Commercial Pizza Oven Cost?
When trying to pin down the best pizza oven for commercial purposes, price is one of the key factors influencing your decision. And, the price will be determined by the type of fuel and oven. These products are available at different prices from $1000 to $9000.
Keep in mind that the conveyor ovens have a price tag between $5,000 to $30,000. This huge price range depends on its special features, capacity, and size.
Generally, it's advisable to opt for a top-grade new pizza oven, built to withstand the commercial pizzeria's rigors. So, it's only reasonable to budget between $5000 and $20,000, depending on the capacity and bells and whistles the product offers.
How Long Do Pizza Ovens Last?
With the price of a commercial pizza oven ranging from a few hundred to thousands of dollars, it's expected that these products to have different durability. A low-cost countertop oven won't be as durable as a high-priced commercial pizza oven. Also, how often these machines are being used can determine how long they will serve you.
Most commercial pizza oven brands are touted to last up to 25 years. However, the average lifespan of a pizza range is about ten years. For residential models running on wood or gas, you should expect these models to serve you for more than ten years since they are used much less than the commercial pizza oven. Also, electric models tend to have a shorter lifespan due to the failure of the heating element.
The amount of use, type of fuel, construction materials, types of oven: Outdoor or Indoor, and price are the main factors influencing your pizza oven's lifespan. So, it's important to look after your pizza to ensure you get the best out of your pizza oven. Another reason to opt for a high-end model is its second-hand value which helps recover a huge percentage of your original investment.
Commercial Wood-fired Ovens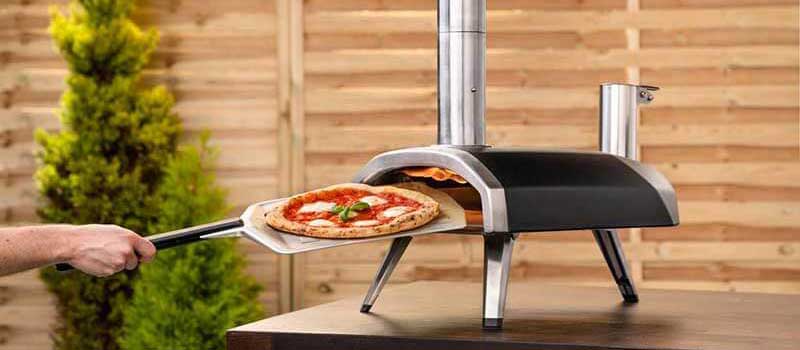 Restaurant-grade wood-fired ovens are pricey and offer a great bang for your buck. If you want this model for your food truck or restaurant, consider products from these brands: Miele, Moffat, Bosch, and Wisco.
These products are available in a wide range of features and styles, making them a go-to for anyone looking to start a pizzeria. High-end models are usually built with 304-grade stainless steel to ensure incredible durability.
Some products might include a fireguard, a scraper/brush, a shovel and pusher, peels, and pizza stones.
What's more? Single-belt conveyor pizza ovens are best suited for cooking pizza, including entrees, appetizers, and more. As said earlier, there are a plethora of options out there claiming to be good for you. But it's important to put your clientele's preferences in mind while considering other important factors like temperature range, cooking capacity, heat-up time, type, and many more.
Wrap It Up
Note that deck, conveyor, and convection ovens have tabletop versions for cooking fewer pizzas, cutting costs, and maximizing your working space. These small-sized counterparts have the same guidelines when compared with the bulkier models.
More so, you can consider an outdoor pizza oven, which has the same capacities as countertop pizza ovens, but a little bit more versatility and mobility. For pizzerias looking to cut costs on electricity bills, the wood-fueled models are an ideal choice. Plus, it's that gourmet style and flavor to keep customers wanting more from your pizzeria.
By now, you should be aware that there are many options to consider when trying to purchase the best commercial pizza oven for your restaurant. One of many factors is the oven price, which is usually anywhere between $5000 to $10,000 depending on the capacity, efficiency, style, and type. Nonetheless, you choose a product that meets your business's availability and demands.