The age of pizza delivery boys varies from company to company, but on average, the age stands between 16-18 years. For some pizza delivery jobs, you have to be 18 years old or above. On the contrary, some might hire you at the age of 16. If you deliver pizza on a motorbike, you must be 18 or above and need a full driver's license.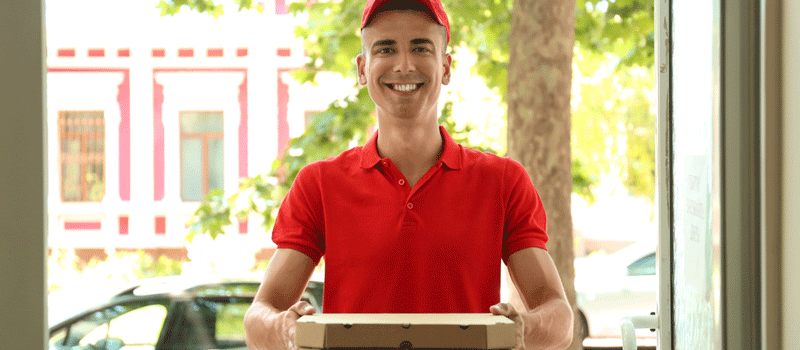 For bicycle deliveries, you do not need any license at all. Pizza delivery is now as common as eating pizza.
Flexibility in Pizza Delivery
In search of part-time jobs, is there anything more incredible than working at a pizza store?
Pizza delivery has been the most common part-time job among students. It is mainly due to time flexibility. You can choose pizza delivery as a full-time or part-time job. Also, you can do it temporarily or even contract-based.
Amazingly, you can do your internship here too. So if you are 16 and looking for jobs, you can surely hit your nearest pizza store and give it a try.
Salary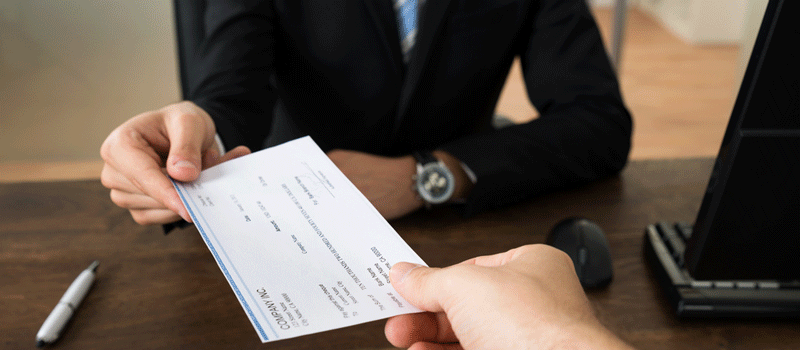 Many people have a misconception regarding the salary of a pizza delivery boy, and the most common one of them is less salary. But pizza delivery jobs pay you 15-25$ per hour. So even if you work there part-time or temporarily, you can easily earn 400$ dollars weekly. And in case I forgot to mention the overtime bonus, here it is, you take an extra 100-200$ just by working an additional 5/6 hours per week.
If you have free time and decide to work more than your scheduled work hours, then that will be added as your overtime bonus. So undoubtedly, pizza delivery can meet your financial needs.
Requirements (License)
Pizza delivery jobs are comparably easier to obtain, but you must meet specific criteria. Having a full license is the most important one among them. If you plan to deliver pizza on motorbikes/cars/scooters, you must have a valid license allowed by the relevant road transport authority in your state.
(Not a provisional license) As you need a license to do the deliveries by bike, so it is apparent that you have to be 18 or above for this.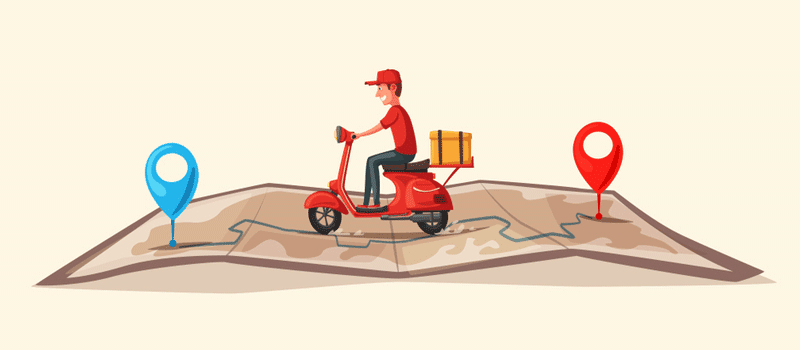 If you deliver pizza on a bicycle, then you do not need any license. Since you do not need a license, in this case, you can deliver pizza at the age of 16.
Dress Code
Pizza delivery jobs come with a proper dress code. That includes a hat, a Polo shirt, and black pants. The cap and shirt have the company logo on them, and the pants are generally plain. Maintaining the dress code is a must here. You will also be given identity cards for full-time jobs.
Duties of A Pizza Delivery Driver
The everyday tasks that you have to perform as a pizza delivery driver are:
Packaging: Check the parcel if it contains everything mentioned in the order, then seal them properly. After that place, carefully put the box in your vehicle to not drop and remain delicious.
Delivering: Once you are done with the packaging, you go for deliveries. Some delivery drivers have their vehicles; some use the ones provided by the restaurants. Usually, the restaurants deliver in a limited area for the driver's ease.
Time limit: After the order is confirmed, the pizza delivery driver is given a time limit to reach the destination. The driver is given 30-45 minutes to deliver; some take up to 1 hour. The delivery driver has to maintain the time limit strictly.
In Case Of No Deliveries
There might be days when you have no deliveries to do. In that case, you have got some in-store tasks to finish.
Some of the pizza delivery drivers are also excellent cooks! They make pizza dough, prepare toppings, and bake pizzas. If you are not good at it, you can learn it over time by watching others.
You can serve, take orders, deal with customers, and clean the tables and dishes.
You can also sit at the reception, picking up calls, answering queries, and taking orders.
Generally, no delivery days are very rare; you might have them once a month.
Benefits
Except for high payments, and the flexibility of time, you get a few more benefits such as:
You get up to 50% discount on food. Most pizza restaurants have a 50% discount on taking away and 25% on dine-in delivery experts.
You will be given 2- free meals, refreshing drinks, and monthly vitamins.
You get full insurance for the vehicle you use for delivery. If any accident occurs during your working hour, then generally, the authority bears the expenses.
Another untold benefit is tipping. You often get tips from customers for excellent service/ unfavorable weather/ friendly behavior.
Work-life balance
Generally, a pizza delivery driver has a balanced work life. If you are delivering pizza as a part-time job, then you can fix your shift. Morning/Noon/After Noon/Evening/Night any of them according to your convenience. If you face any problems at work, you get the manager or team leader to talk to.
You can also take some sick leaves and ask for holidays when you need them. Also, cycling is a great exercise that benefits your health, so if you're delivering pizzas on a bicycle, you get a chance to stay fit.
Possibilities
Many people think pizza delivery is not a decent job, and it has no growth. That is nothing but a myth. Many people started delivering pizza as a part-time job, and with their hard work and outstanding efforts, they became chefs/ head chefs/chiefs in charge/ department heads/ team leaders, and even the manager. There are possibilities everywhere only if you try to look for them.
Also, there are increments every year. So if not promoted, you still have growth options.
Risks
Along with all the benefits mentioned above, pizza delivery jobs come with a risk too. The trouble is road accidents. Since you have a time limit to reach the destination, you might hurry. But that would be mere foolishness.
The only hurry you should do is in the kitchen, not on the roads. Your life and safety should always be the priority.
Exceptional
As mentioned earlier, you have to be 16 years of age or above to deliver pizza. But in some exceptional cases, you can do this job if you are above 13 years. For that, you must have written parental permission and can only do deliveries by bicycle.
You can watch this video to know more Requirements:
center>
---
Frequently Asked Questions & Answers
---
Do I need to own a bike or car to deliver pizza?
Answer: No, you don't need to own any vehicle. The restaurant will provide their vehicle if you have a valid license. But if you already have a vehicle, you can also use that for deliveries.
Can I do deliveries with a provisional license?
Answer: Renowned pizza restaurants hire only those who have a full valid driving license. But some local restaurants might take applicants with provisional licenses too.
Is it necessary to wear a uniform for delivering pizza?
Answer: Yes, if the restaurant has a dress code, you must abide by it. Most of the pizza delivery drivers have their uniforms given by their respective companies.
How many parcels do I have to deliver each day?
Answer: There is no fixed number of deliveries. You might get 5- deliveries a day and can also get only one sometimes. The longer your work time, the more delivery you will get.
Conclusion
Delivering pizza is like delivering happiness. So pizza delivery can be an entertaining, skillful, fun, well-paying, flexible job for anyone. But to do great in this field, you need to be dedicated; it might get tiring sometimes, but it is worth the effort.
The most important factor in working as a pizza delivery driver is courtesy. Have a smile when you deal with a customer and show proper etiquette.